Etzenrade Castle is officially opened
29 July 2020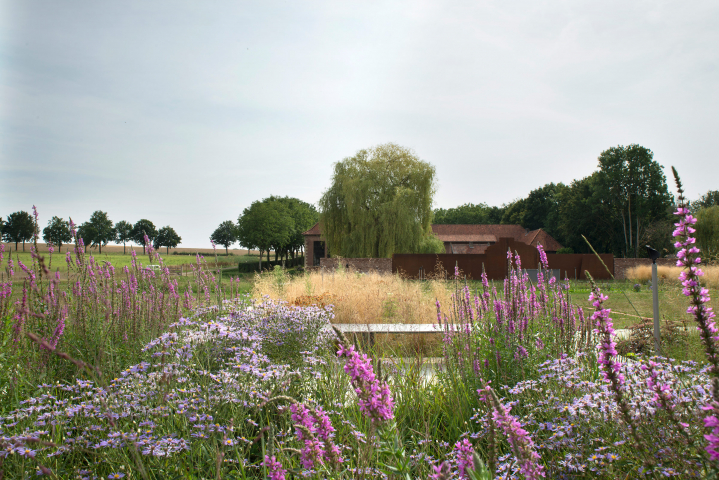 The landscape design around Castle Etzenrade is officially opened! You can now walk through the lush garden and experience the history and creation of this site.
Archaeological research is essential in this project. Little is left of the old castle, but we excavated the canals and used them as a natural water buffer. Excavation trenches are central museum park elements: the trenches are planted and guided with footpaths.
Replicas of a selection of artifacts are displayed at the exact location they were found, like sculptures amidst the lush planting of Piet Oudolf.
Read more on the project here.