De Groene Kaap
Rotterdam, NL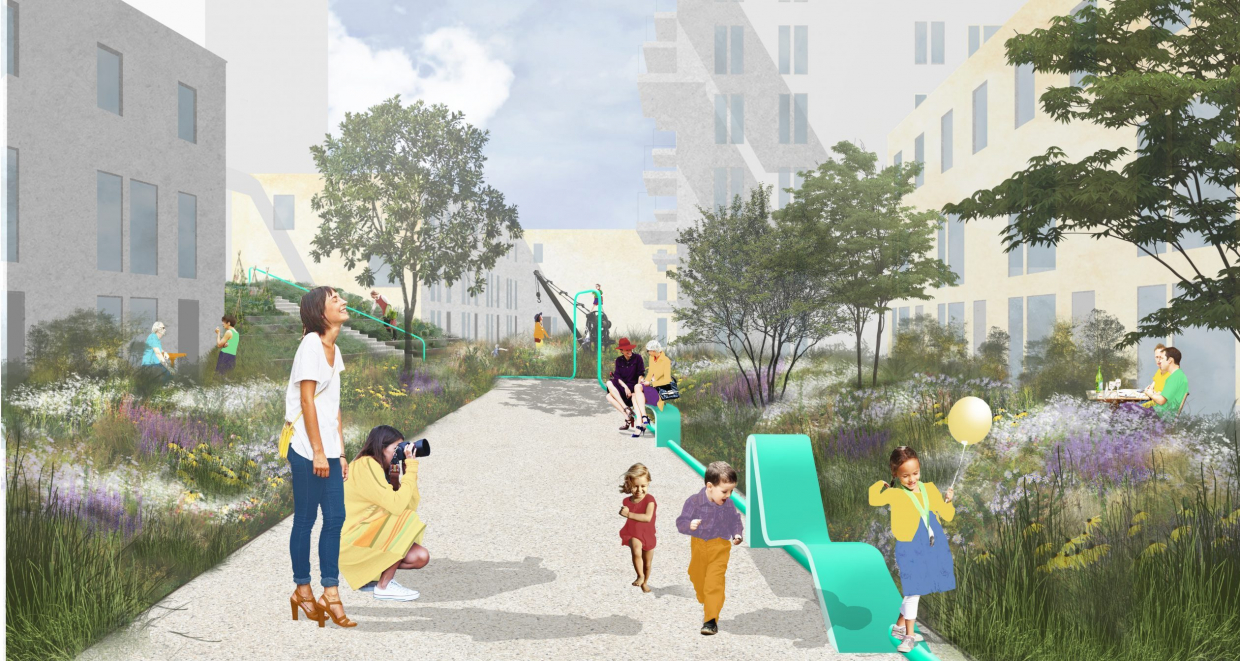 De Groene Kaap (The Green Cape) is at Katendrecht is a thriving spot in the city of Rotterdam. With interconnected public gardens, starting from the ground upwards the apartment complex has a true rooftop landscape.
Urban connection
The rooftop landscape connects as much as possible to the slow networks of the city. De Groene Kaap brings wider variety of green areas to Katendrecht and brings residents and visitors together in a relaxed, park like setting.
The Natural Cape
In the urban environment of Katendrecht, De Groene Kaap is an unexpected natural place. Not only for people, but also for the sparrows, bees and hedgehogs: a destination for animals and plants. This is our nature-inclusive approach to the built environment.
The Belt
The rooftop landscape of De Groene Kaap starts on ground level and gradually rises to a rooftop level. The the main route is circular and guided by a continuous metal line integrated in the pavement. The metal line also serves as a bench and play object.
Harbor panorama.
Halfway the route at the highest point, there is a pleasant surprise: a beautiful view over the Maashaven, one of the old harbors of Rotterdam.