Duet Hezelpoort
Nijmegen, NL
| | |
| --- | --- |
| Type | Landscape design |
| Design | 2022 |
| Location | De Nieuwe Hezelpoort, Nijmegen |
| Size | 13ha |
| Client | VanWonen |
| I.c.w. | de Architekten Cie., Powerhouse Company, STIPO |
| Team | Eric-Jan Pleijster, Artur Borejszo, Agostino Bubbico, Martin Garcia, Simon Verbeeck, Leire Calvillo Mendoza, Silvia Motta, Austin van beek, Lucio Fiorentino |
| Renders | Proloog |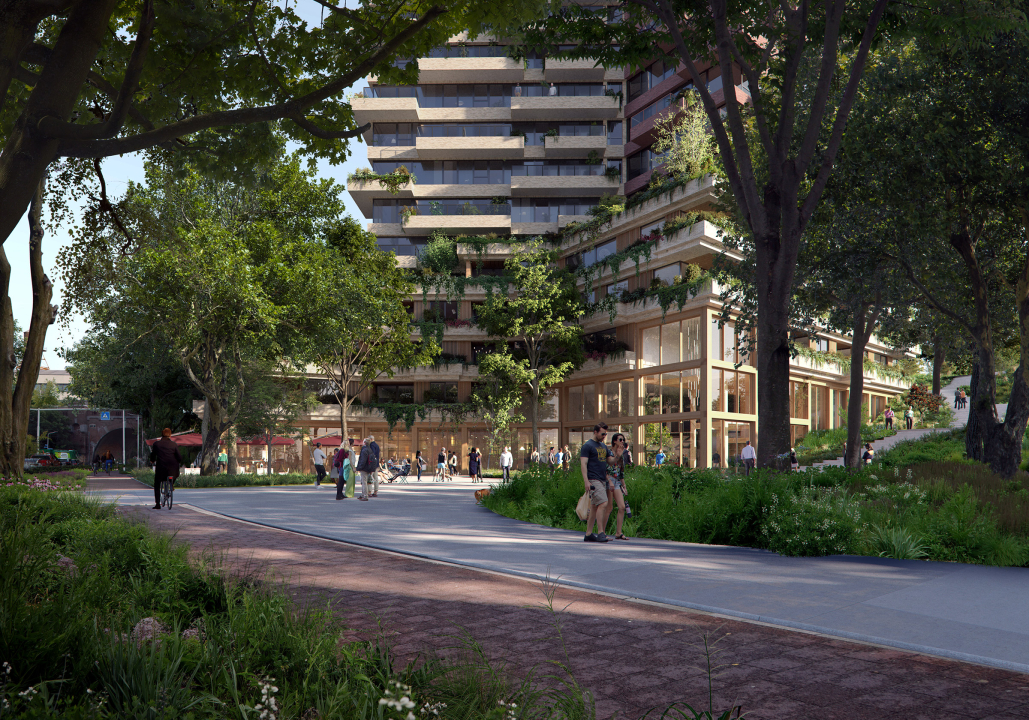 'Duet' is the name of a new residential tower located at the railway station area of Gemeente Nijmegen. The landscape challenge here was how to provide much needed housing while also ensuring ample space for water, space for biodiversity, space to relax and enjoy.
By creating both a wide a green corridor and a new square on ground level, and an extra large public park on top of the parking, we made sure that 'Duet' benefits the natural and social systems of the city – a big improvement over the present situation.
Out of three candidates, the municipality of Nijmegen selected the design of 'Duet' by de Architekten Cie., Powerhouse Company, LOLA Landscape Architects, STIPO and developer VanWonen as the best proposal. The residential tower consists of 383 apartments, 211 of which are in the affordable segment.