Park Poelzone
Westland, NL
| | |
| --- | --- |
| Type | Landscape design |
| Design | 2012 |
| Construction | 2013-2015 |
| Location | Westland, The Netherlands |
| Size | 21 ha |
| Client | Municipality of Westland |
| Ic.w. | NEXT Architects |
LOLA landscape architects drafted the definitive design for Park Poelzone, a 21 ha ecological connection right through the greenhouse-filled Westland in the Netherlands.
Main features of the ecological park are a long stretch of ecological shorelines, a 1.5 km winding bicycle route, 15 plots for new houses and an innovative 2.2 ha spawning ponds for fish. Here, fish fry can mature in the refuge of water plants. The spawning ponds double as a park and natural attraction for residents and visitors. A route will bring visitors to an eye level with the water, allowing them to witness the natural spectacle each spring.
LOLA also designed four artificial wooden structures stacked with separate nesting boxes for birds, insects, small mammals, bees and butterflies. The so-called animal trees function as habitats in a particular ecosystem, but also serve as a visual landmark. NEXT Architects was involved in the design of the Bat Bridge: a bridge that is made to be the ideal housing for four different species of bats, including a bunker for winter shelter. This unique bridge is the ideal entry point to Park Poelzone.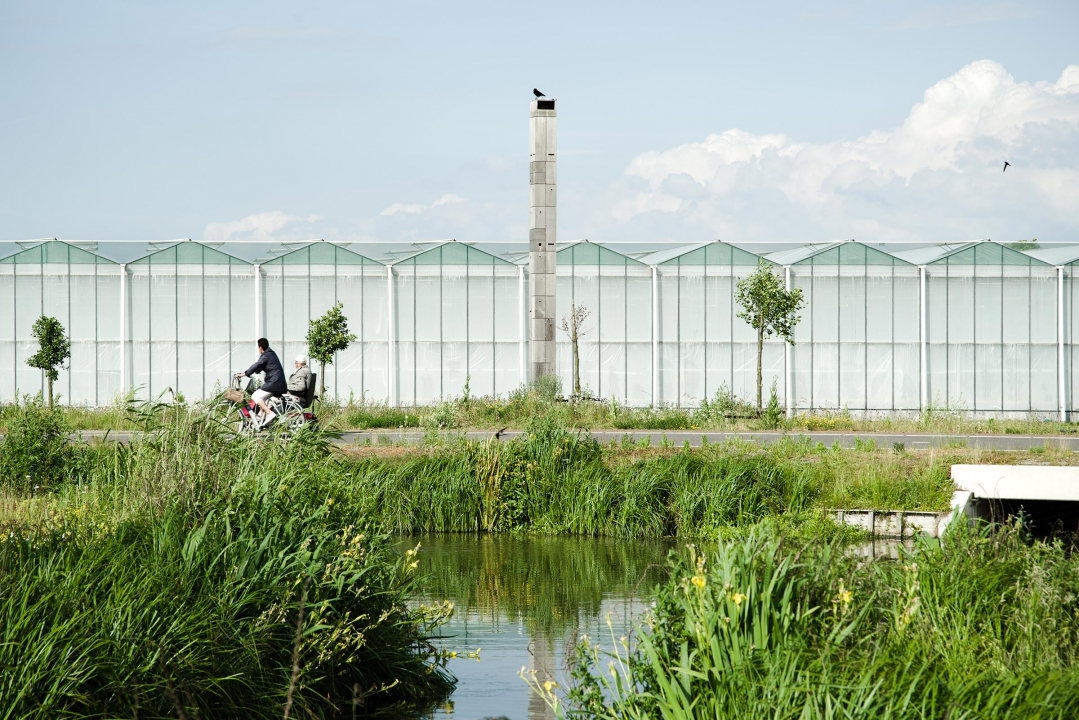 In Park Poelzone you can find four of these wooden landmarks. This Animal Tree serves as an apartment building for a wide variety of insects and birds. Each Animal Tree differs a little from the other to create the optimal local habitat. Immediately after their build four years ago the Animal Trees have been inhabited by bees, sparrows, jackdaws, bats and even falcons. It's a win-win: The Animal Trees boost local biodiversity, plus they serve as lively landmarks for the park visitors.